On January 18, 1917 the Los Angeles Herald reported that the "Handcuff King" Hardeen will return to Pantages Theatre. Read the article below.
I have uncovered some other newspaper articles about Hardeen's week at Pantages in LA that I will be sharing soon.
Hardeen. the handcuff king, who will again be a feature at Pantages next week, issues a challenge to the police department, the shipping departments of any Los Angeles business concern or any person that thinks they can produce manacles or can build a box that will hold him. He will allow himself to be nailed in, handcuffed and manacled, the box locked and tied with ropes, and will release himself in an Incredibly short length of time. The challenge is open to all and acceptances will be received at Pantages theater. Hardeen will be accompanied by a bill of excellent variety, among the acts being John T. Doyle and company, Joe Whitehead, Wood, Melville and Phillips, Howard and Ross and the Asaki Japs.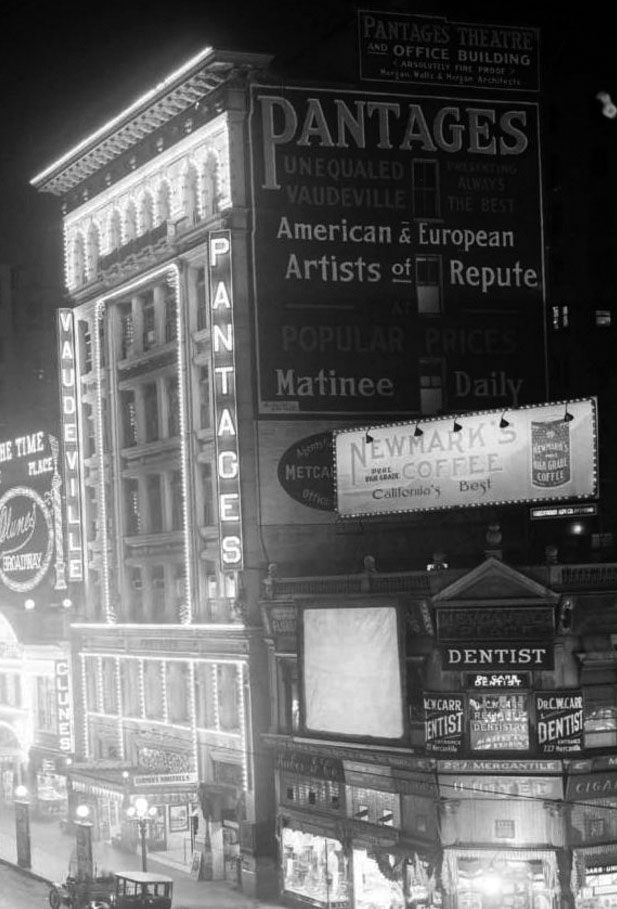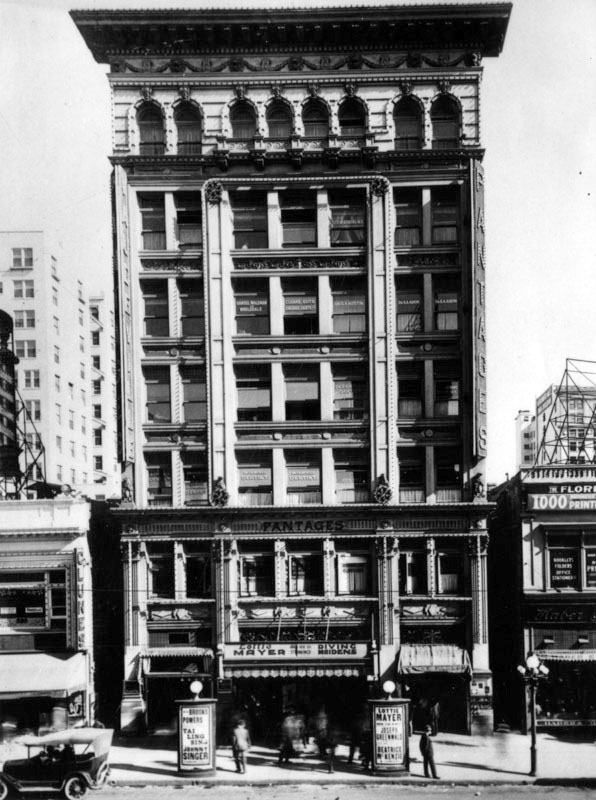 1916 and 1917 pictures of Pantages found at the Water and Power Associates web site. Current picture from Google Maps.